Event Description
Equine Affaire's legendary educational program forms the cornerstone of the event. Soak up information and advice in a virtual "smorgasbord" of more than 200 clinics, seminars, and demonstrations on a wide variety of equestrian sports and horse training, management, health, and business topics.
Organizers

2720 State Route 56 SW London, OH 43140
740.845.0085
About Organizer
Equine Affaire team members recognize the important role that every participant plays within a large exposition and take pride in treating our attendees, presenters, exhibitors, participants, volunteers, and sponsors, as we ourselves like to be treated—courteously, promptly, and equitably. We strive to remain responsive to all suggestions and to maintain the highest possible ethical standards in conducting business.
How to Register?
Adult Single-day Ticket $15
Adult Four-day Ticket (Thurs – Sun) $50
Child (age 7-10) Single-day Ticket $  8
Child 6 & Under Free
Visitor Profile
 91% of attendees are female.84% of attendees own one or more horses, and 54% own more than one horse. Only 16% do not own horses, but as horse enthusiasts they are directly involved with horses on a regular basis through leases, riding lessons, etc. Attendees have traveled to Equine A;aire from all 50 states, from all Canadian provinces, and from as far away as Japan, Brazil, Columbia, Sweden, Scotland, and Australia.
Floor Plan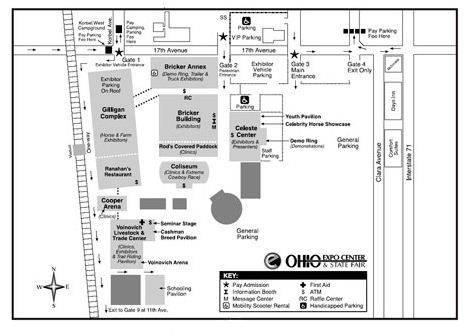 Visited 1265 times, 1 Visit today