Event Description
The 17th consecutive year Ciney Expo will again honor the agricultural world, horticultural and civil engineering through professional fair Agri Occase. The event is going to be held on 05-06 March 2016 at Ciney Expo, Ciney, Belgium. This show offers the public in order tools, variety, good quality and in excellent condition, responding to a current need in the field and at affordable prices.
Organizers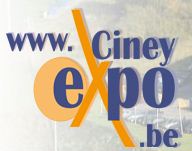 Rue du Marché Couvert, 5590 Ciney, Belgium
+32 83 21 33 94
Visitor Profile
Visitors can choose to meet exhibitors, distributors, agricultural, horticultural and entrepreneurs or individuals. The categories of machines as interested professionals and individuals looking for tools to cultivate land or maintain a property.
Visited 590 times, 2 Visits today