Event Description
The Global Association of the Exhibition Industry (UFI, www.ufinet.org) approved the independent audit of the International Agriculture Exhibition "AgriTek/FarmTek Astana" and announced assignment of "UFI Approved Event" distinction to such event. According to official statistical data, AgriTek Astana 2015 exhibition was attended by 4860 persons, 96% of which being specialists.
Organizers

Str. Nerva Traian, 12, Bucuresti-Sector 3, Bucuresti, 031046, Romania
+40 21 327 6651
About Organizer
Since 1987 TNT has produced more than 50 specialized international exhibitions that have been held in Russia (Moscow, Novosibirsk, Ekaterinburg), Kazakhstan (Almaty, Astana & Shimkent), Uzbekistan (Tashkent), Kyrgyzstan (Bishkek), Armenia (Yerevan), Georgia (Tbilisi) and Romania (Bucharest and Timisoara), Croatia (Split) and Kuwait (Kuwait City).
Exhibitor Profile
Agricultural technology & Supplies
Tractors, trailers, transport
Seeders, soil-working equipment
Fertilizers, spreaders, sprayers
Harvesting & post-harvesting equipment
Handling, haymaking, silage
Landscaping & forestry
Vine growing & wine making
Spare parts & components
Irrigation & pumps
Intensive farming technologies
Plant protection
Fertilizer & soil additives
Petroleum products
Bags & plastic film, packaging
Horticulture Technology & Supplies
Horticultural seeders and planters
Fruit & vegetable harvesting machines
Horticultural sorting & packaging machines
Greenhouses & film tunnel structures
Greenhouse covering material
Irrigational & fertilization technology
Fertilizers & soil conditioners
Insecticides, herbicides & fungicides
Heating & air conditioning equipment
Seeds & nursery materials
Horticultural supplies
Floriculture technologies & supplies
Gardening equipment
Animal Husbandry & Stock Breeding
Breeding animals & breeding programs
Hatchery technology and equipment
Reproduction technology
Live animal trading of semen & embryos
Animal feed & additives
Feed preparation & distributing equip.
Health, hygiene &veterinary technology
Pollution and animal wastes treatment
Livestock building & monitoring equip.
Animal enclosures, fasteners, flooring etc.
Incubators, egg grading & packaging
Egg & poultry Processing technologies
Milking, milk storage & processing
Poultry feeders, cages, hatcheries, etc.
Animal feed production technologies
Aquaculture technology & supplies
Floor Plan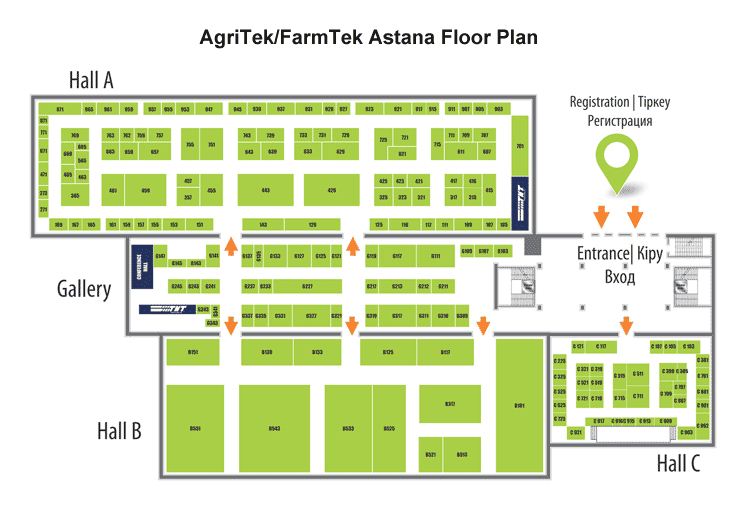 Visited 1652 times, 1 Visit today