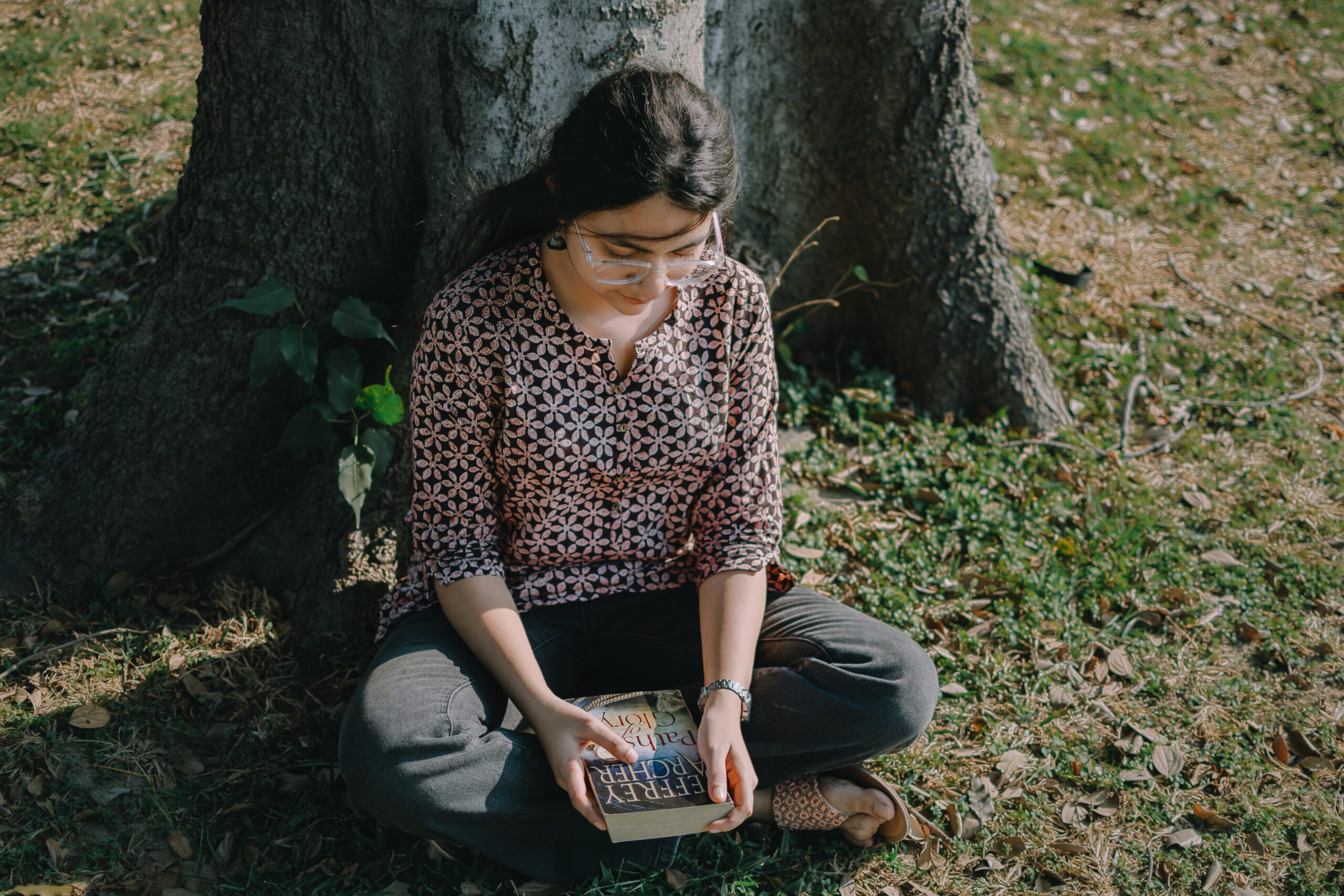 Let's immerse ourselves in a world of boundless imagination and limitless knowledge. Welcome to the Abu Dhabi International Book Fair, a spectacle of cultural fusion and an international publishing hub that encourages visitors to step into a realm of literary enlightenment. The fair, with its profound global impact, offers a scintillating glimpse into the heart of the Arab World's literary scene, driving an extraordinary cultural exchange on an international platform.
Each year, the Abu Dhabi International Book Fair opens its doors, not just to books but to a confluence of ideas, cultures, and literature that has the power to change the world. This is no ordinary book fair. It's a celebration of human intellect and creativity, a testament to the transformative power of words, and a showcase of the wealth of knowledge the world has to offer. Now, let's delve into the ten reasons that make this event an unmissable part of the global literary calendar.
A Global Melting Pot of Literature
The Abu Dhabi International Book Fair stands as a remarkable global melting pot of literature, breaking down geographical boundaries, and uniting authors, readers, publishers, and literary enthusiasts under one roof. The diversity of genres, authors, and languages on display is truly astounding. Here, you'll find works of fiction from European authors, thought-provoking non-fiction from American academics, poetry from the Middle East, and everything in between.
For instance, in 2021 alone, the fair hosted over 800 exhibitors from more than 46 countries, with thousands of titles being showcased. It's this staggering variety that sets the Abu Dhabi International Book Fair apart, making it a haven for every reader, no matter their interest.
Not only does this diversity provide visitors with a richer reading experience, but it also fosters cultural understanding. By experiencing literature from different parts of the world, visitors gain insights into diverse cultures, perspectives, and traditions. This intercultural dialogue engenders empathy and mutual respect, promoting a sense of global unity.
Moreover, for publishers and authors, the fair provides a unique platform for exposure. By participating, they get the chance to reach a broader audience, expanding their reader base beyond their native countries. This creates a win-win scenario for both authors and readers, fostering global literary exchange.
Unprecedented Access to Arab Literature
For those curious about Arab culture, the Abu Dhabi International Book Fair offers unprecedented access to Arab literature. This fair provides a unique platform where the rich tapestry of Arab literature, often underrepresented on the global stage, is celebrated and promoted.
The fair is committed to bringing Arab authors and their works to the forefront, helping them reach a global audience. Several initiatives support this aim, such as the Spotlight on Rights program, which encourages foreign publishers to translate and distribute Arab literature. In 2019, the fair reported a record 50% increase in applications for translation grants under this program, signifying a growing interest in Arab literature worldwide.
Moreover, the fair hosts the Kalima Project for Translation, an initiative aimed at facilitating the translation of significant works into Arabic. This project has successfully translated over 1,000 titles from 25 languages into Arabic, bridging the gap between Arabic readers and global literature.
By showcasing Arab authors and promoting translation, the fair plays a crucial role in enabling cultural exchange and mutual understanding. Visitors are afforded a unique opportunity to delve into Arab culture, history, and perspectives through literature.
The benefits are not just for readers, but for authors too. For Arab authors, the fair represents a platform to reach new audiences, network with international publishers, and gain recognition on a global scale. This event, therefore, serves as a powerful driver in advancing Arab literature in the global literary landscape.
An Esteemed Platform for Intellectual Discussions
The Abu Dhabi International Book Fair is more than a mere book exhibition – it's an esteemed platform for intellectual discussions, where renowned authors, academics, and industry experts engage in meaningful conversations.
Each year, the fair hosts an array of intellectual seminars, panel discussions, and keynote speeches. These sessions cover a wide range of topics from the challenges facing the publishing industry to discussions on literary trends, to debates on contemporary issues. In 2022, for instance, the fair featured panel discussions on important topics like the role of literature in fostering peace and understanding.
These intellectually stimulating events offer visitors a unique opportunity to engage with thought leaders and expand their knowledge. For budding authors, these discussions provide invaluable insights into the literary world, potentially inspiring and guiding their own writing journey.
For industry professionals, these events serve as a platform to discuss industry challenges, share knowledge, and explore potential solutions. This not only aids in the growth and development of the publishing industry but also influences future literary trends.
The intellectual dialogues that the Abu Dhabi International Book Fair fosters, therefore, create an enriching environment for learning and growth for all its attendees.
A Celebration of Creativity and Talent
The Abu Dhabi International Book Fair isn't just about books. It's a vibrant celebration of creativity and talent, featuring an eclectic mix of cultural events and performances.
From musical performances to art exhibitions to calligraphy workshops, the fair offers a plethora of cultural experiences that are sure to delight visitors. For instance, the 2022 fair featured a "Cultural Programme" with over 100 cultural events, including live performances by local musicians, interactive workshops for children, and poetry recitals. This programme is a testament to the diversity of talent showcased at the fair.
Such events add to the fair's appeal, making it more than just a literary event. It's a cultural extravaganza, a place where visitors can immerse themselves in a variety of artistic experiences.
Moreover, the fair's celebration of creativity is not just entertaining, but inspiring as well. It encourages visitors to explore their own creative potential, perhaps sparking a new hobby, passion, or even a career.
For artists and performers, the fair presents a golden opportunity to showcase their talents to a diverse audience, fostering cultural exchange and potentially opening doors for future opportunities. Thus, the Abu Dhabi International Book Fair truly serves as a beacon of creativity and talent.
The Spotlight on Upcoming Authors
The Abu Dhabi International Book Fair shines a spotlight on emerging authors, providing a launchpad for their careers. With various programs designed to support and promote new authors, the fair is committed to nurturing the next generation of writers.
One such initiative is the "Young Author Award", which recognizes and encourages young talent. This award not only offers an opportunity for recognition but also provides constructive feedback to young authors, helping them hone their skills.
The fair also offers several workshops and mentorship programs for aspiring authors. These initiatives provide guidance on various aspects of writing and publishing, equipping new authors with the necessary tools to navigate the literary world.
For instance, at the 2022 fair, several workshops focused on storytelling techniques, writing for different genres, and understanding the publishing process. Such sessions offer invaluable learning opportunities for budding authors.
Moreover, by offering a platform for new authors to showcase their work, the fair helps them gain exposure, reach a wider audience, and network with publishers. This can open doors to publishing deals and further opportunities, marking a significant stepping stone in their literary journey. Thus, for aspiring authors, the Abu Dhabi International Book Fair serves as an incubator for talent and a launchpad for success.
Encouraging the Joy of Reading Among the Younger Generation
The Abu Dhabi International Book Fair places significant emphasis on instilling a love for reading among the younger generation. It's a firm believer in the power of books to enlighten young minds, ignite their imaginations, and empower them with knowledge.
The fair features an area dedicated to children, known as the 'Kids Corner'. Here, a multitude of engaging activities take place, such as storytelling sessions, puppet shows, and interactive reading sessions. These activities are designed to capture the interest of young readers and cultivate a love for reading.
For instance, the 2021 fair hosted a "Creative Imagination Stand," where children could immerse themselves in the magic of storytelling and let their imaginations soar. Through such initiatives, the fair strives to make reading an enjoyable and enriching experience for children.
Moreover, the fair hosts a wide range of children's books, from vibrant picture books for young readers to engaging novels for older children. By offering a diverse selection of children's literature, the fair helps children discover the joy of reading and the power of a good story.
For parents and educators, the fair provides a valuable opportunity to discover new books for their children and gain insights into children's literature. Thus, the Abu Dhabi International Book Fair plays a crucial role in promoting literacy and fostering a love for reading among the next generation.
A Valuable Networking Platform for Industry Professionals
One of the significant advantages of the Abu Dhabi International Book Fair is its role as a valuable networking platform for industry professionals. The fair brings together publishers, authors, translators, literary agents, and booksellers from across the globe, fostering a dynamic environment for networking and collaboration.
For publishers, the fair offers the opportunity to discover new authors, negotiate rights and distribution deals, and explore potential partnerships. In 2021, the fair reported a record number of rights transactions, indicating the thriving business activity that the event fosters.
For authors, the fair provides a chance to meet publishers, pitch their work, and gain valuable insights into the publishing process. Aspiring authors can also benefit from the mentorship opportunities, workshops, and panel discussions that the fair offers.
For translators, the fair hosts the 'Professional Programme', which offers specialized workshops and networking sessions. This program aids translators in honing their skills and connecting with potential clients.
Furthermore, the fair also caters to librarians and educators, providing them with access to the latest publications, learning materials, and educational technologies.
In essence, the Abu Dhabi International Book Fair serves as a powerful networking hub, facilitating connections, collaborations, and business opportunities within the global publishing industry.
Showcasing the Latest Innovations in Publishing and Education
In an era of digital transformation, the Abu Dhabi International Book Fair is committed to embracing innovation and keeping pace with the changing dynamics of the publishing industry. The fair showcases the latest innovations in publishing and education, providing a glimpse into the future of the literary world.
One of the key features of the fair is the 'eZone', a dedicated area for digital content and solutions. Here, visitors can explore the latest e-books, educational apps, digital platforms, and cutting-edge technologies transforming the publishing industry.
For instance, at the 2022 fair, the eZone featured presentations on innovative technologies such as AI in publishing, virtual reality in education, and the growing trend of audiobooks. Such features offer visitors a valuable opportunity to stay updated with the latest trends and advancements in the industry.
The fair also hosts the 'Digital Publishing Forum', a platform where industry experts discuss the challenges and opportunities posed by digital transformation. These discussions provide insights into how technology is shaping the future of publishing and education.
For industry professionals, staying abreast with these advancements is crucial to remain competitive in the evolving market. For readers, these innovations enhance the reading experience, making it more accessible and engaging. Thus, the Abu Dhabi International Book Fair serves as a gateway to the future of publishing and education.
Fostering a Culture of Learning and Development
The Abu Dhabi International Book Fair is committed to fostering a culture of learning and development. It believes in the power of knowledge and the importance of continuous learning, and it works tirelessly to instill these values in its visitors.
The fair hosts a range of workshops and training sessions aimed at enhancing skills and promoting learning. These workshops cover various topics, from creative writing techniques to publishing best practices to the latest trends in literature.
For instance, the 2021 fair offered a series of workshops on topics such as "Storytelling for Social Change," "Navigating the World of Self-Publishing," and "Exploring the Role of Literature in Mental Health." These sessions provide a valuable learning experience, enabling attendees to acquire new skills, broaden their understanding, and foster personal growth.
Moreover, the intellectual discussions and seminars that the fair hosts stimulate critical thinking, promoting a deeper understanding of various topics. This fosters an environment of intellectual growth, encouraging visitors to engage with different perspectives and broaden their horizons.
Whether you are a budding author seeking to improve your writing skills, a professional looking to understand the publishing industry better, or a book lover interested in literary trends, the fair offers numerous opportunities for learning and growth. Thus, the Abu Dhabi International Book Fair not only celebrates literature but also champions the importance of lifelong learning.
Experiencing the Warmth of Emirati Hospitality
Last but not least, visiting the Abu Dhabi International Book Fair is a chance to experience the warmth of Emirati hospitality. The fair is held in the heart of Abu Dhabi, the cultural and political capital of the United Arab Emirates.
Abu Dhabi is known for its rich culture, historic landmarks, stunning architecture, and warm hospitality. Visitors to the fair can experience this firsthand. From the friendly welcome at the fair to the exquisite Emirati cuisine available at the food stalls, visitors are immersed in the unique charm of Emirati culture.
Moreover, attending the fair provides an opportunity to explore the city's other attractions. From the grandeur of the Sheikh Zayed Grand Mosque to the artistic treasures of the Louvre Abu Dhabi, the city has much to offer.
By combining the enriching experience of the book fair with the opportunity to explore the city, visitors are sure to have a memorable cultural journey. Thus, the Abu Dhabi International Book Fair not only offers a literary feast but also a taste of the rich Emirati culture and heritage.
In conclusion, the Abu Dhabi International Book Fair stands as a beacon of cultural and intellectual exchange, a testament to the power of literature, and a celebration of creativity and talent. Whether you're a reader, an author, a publisher, or simply someone who loves to learn, this fair offers an enriching and memorable experience. So come, immerse yourself in this extraordinary literary spectacle, and let the world of books inspire and enlighten you.
We welcome any suggestions or questions. You can email us or contact us using the contact page.
You can also connect with us on the following social networks:
Facebook
Twitter
LinkedIn
Instagram